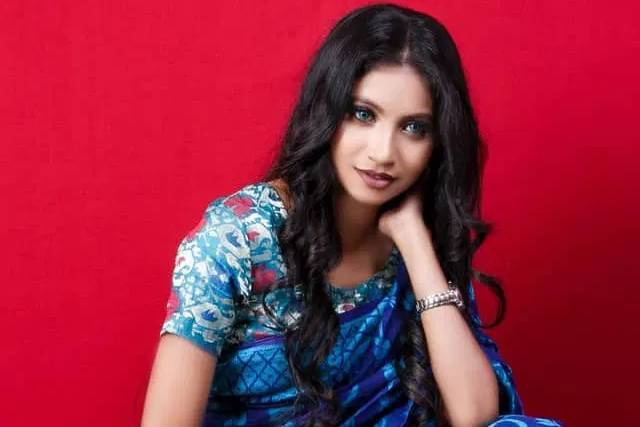 10 Catchy Saree Blouse Designs that can rule 2021!
As much as the bride's saree blouse design can be the scene stealer of the wedding occasion, the bride's look can be enhanced with a sidekick- the saree blouse.
This week's venture is 10 saree blouses that are not only trendy but fashionable and chic at the same time. Don't forget to read last week's post on Millennial Seeru.
10 Saree Blouse Designs that can rule 2021!
Westernised saree blouse. This saree blouse with a large bow is a charmer!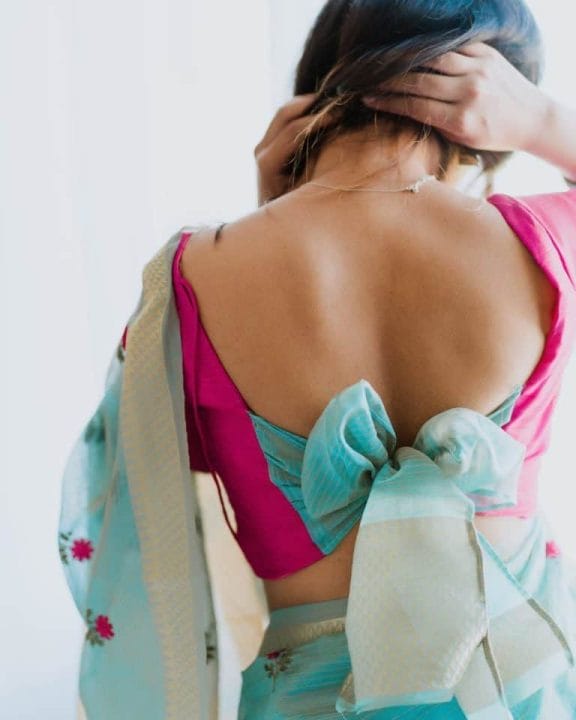 This open back saree blouse is not only sexy but yells "Big, Fat, Indian Wedding" which is what we all want. The bright coloured blouse complements the rather toned down saree all too perfectly.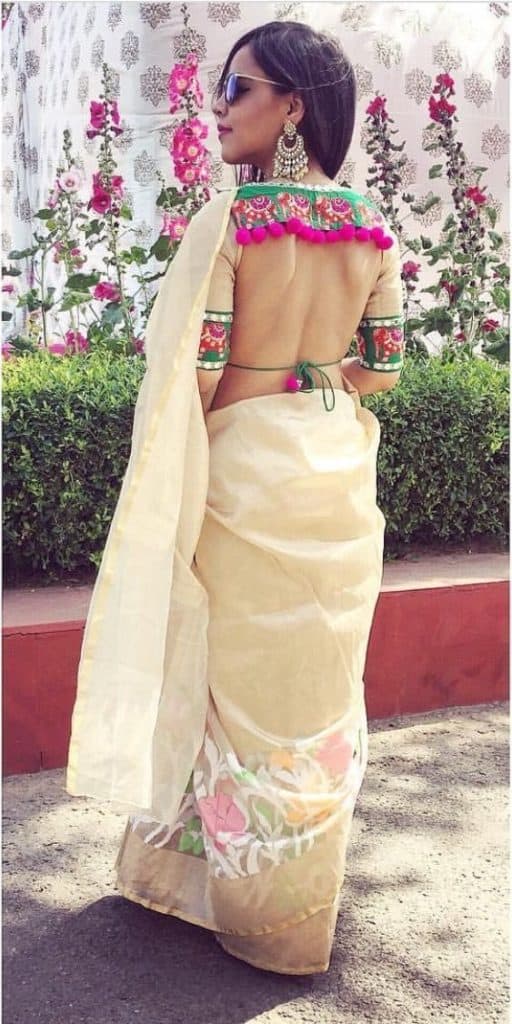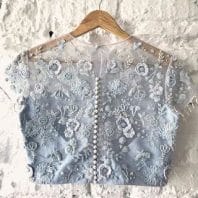 Now here's what we call subtle but elegance. This saree blouse goes all well with a matching bright coloured saree. The net on the back of the saree blouse is very captivating.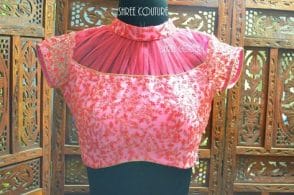 This saree blouse can be the ultimate show stealer. High neck, pleated net and small sleeves are elements that beautify this saree blouse.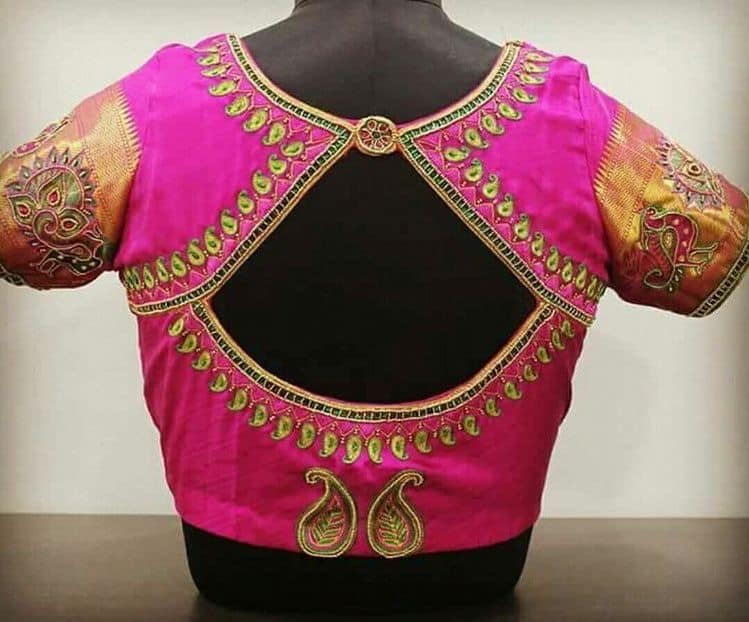 The traditional but modish saree blouse can also produce a classy look.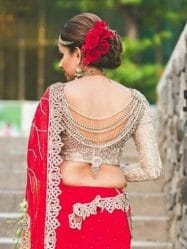 Now, this is what we call contemporary and royal! This low back, long sleeved saree blouse with exquisite handwork of beads and stones is fresh and experimental.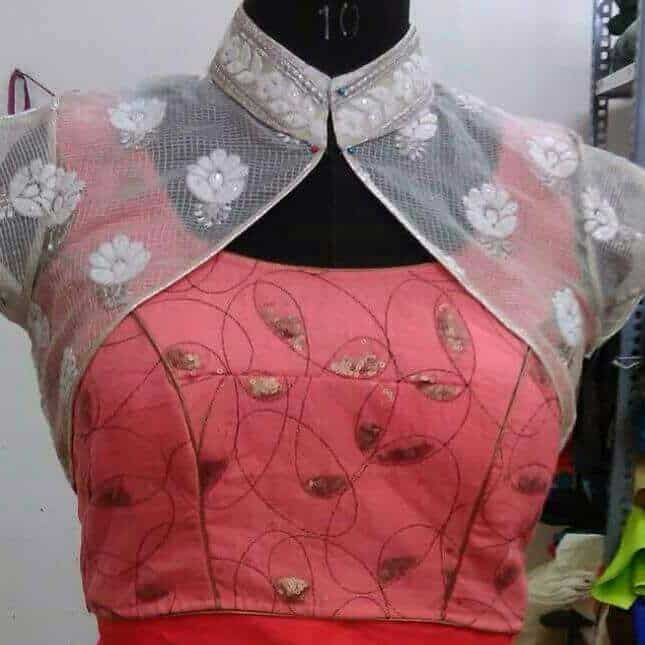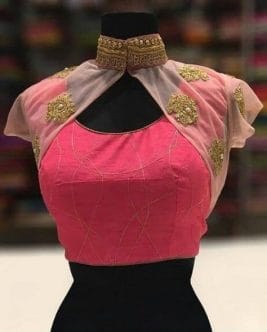 The bottom sleeveless saree blouse may seem very ordinary but with the net blouse, they make a perfect pair. The high neck net blouse with net sleeves portrays an edgy and classy look.
Next in collection we have a very ultra-fashioned embroidered saree blouse that is very creative and looks enticing.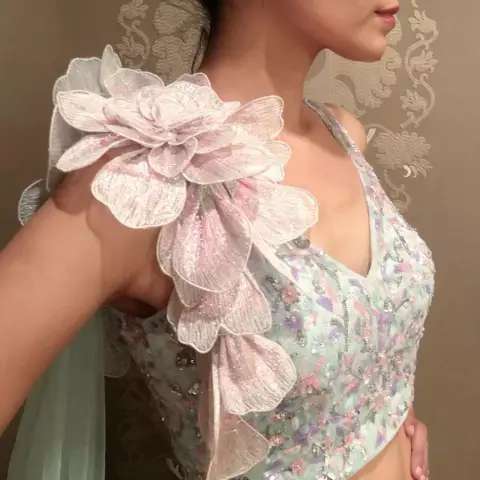 This is a go bold, futuristic saree blouse that illustrates a fearless and adventurous young bride.
For the finale, we have a simple yet elegant saree blouse. This "I" shaped back can look revealing but screams sexy at the same time. With a perfect combination of colours, this saree blouse can be trendsetting.
Brides can also opt for these saree blouses for various pre-wedding occasions such as the engagement or the Bachelorette party. Brides can get experimental and innovative in choosing the saree blouse that would leave a strong impression. Go bold, Feel beautiful should be the motto!