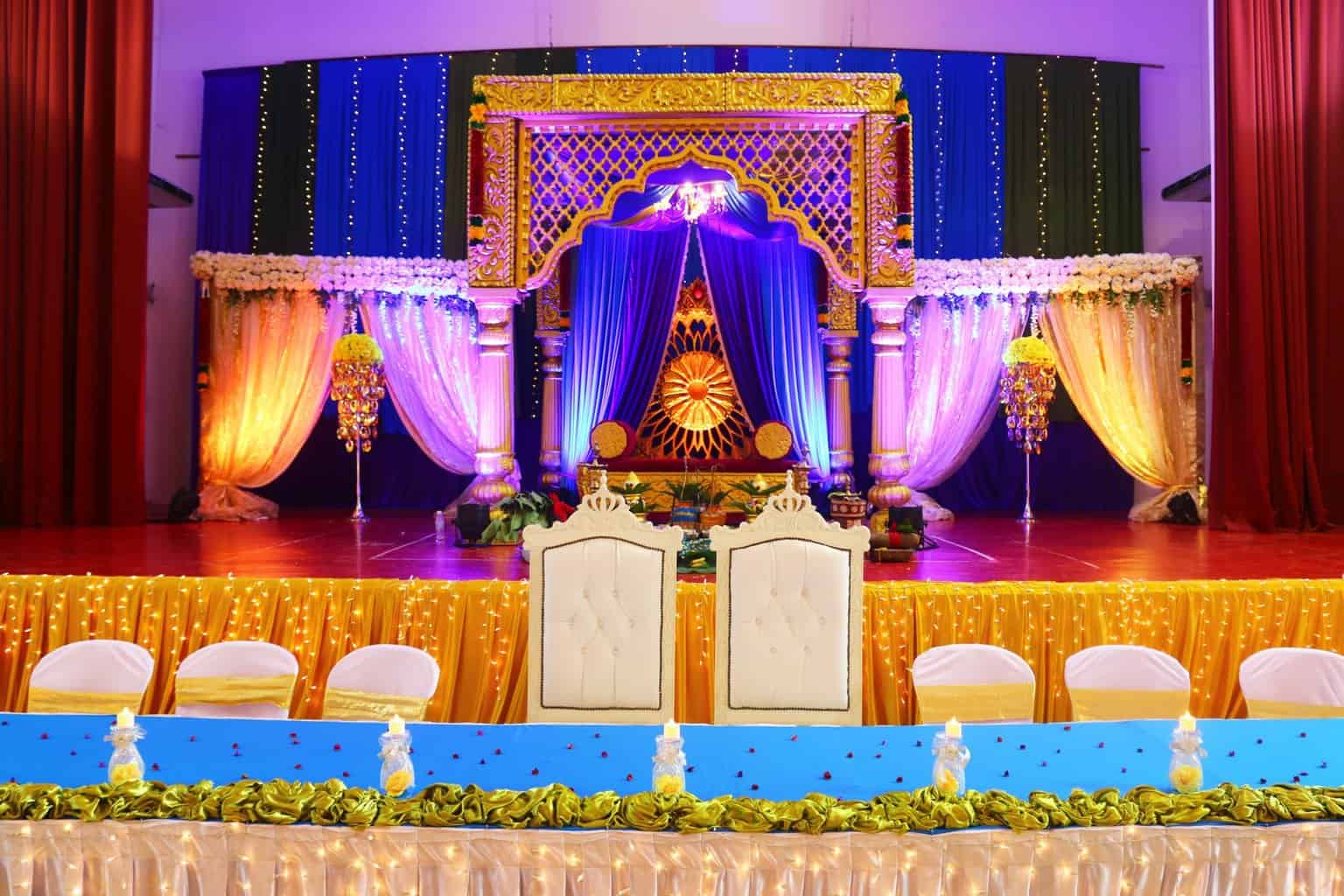 4 Indian Wedding Themes for a magnificent look.
Indian Wedding Themes that will make your wedding look Magnific!
Weddings as special as they sound are often wanted to be splendid and spectacular. Indian weddings are always big, fat, boisterous and very auspicious too. It is a day filled with traditions and emotions.
The wedding game can be stepped-up by selecting a theme and coordinating the decorations, attires, and even the food according to the theme. If you are still uncertain about how to select your wedding theme, feel free to check out our previous post on how to select a wedding theme. Without further ado, we present you with 4 themes that will make your wedding look magnificent!
Stunning Indian Wedding Themes.
1. Floral Theme

Flowers are always enticing and eye candy. While most decorative flowers are fake, a mix of both fake and real flowers can make wonders. Be it large lotuses or mini baby breaths, they are always profoundly beautiful and decorative. These Indian wedding themes can be executed right from the entrance of the hall up to the dining tables and it will simply look enthralling.
Decorate the walls or poles with swirling flowers. Add flower petals on the tables. Include flower-shaped jellies or delicacies as desserts. It will be highly creative to include flowers as your door gifts too – it will be rare and special!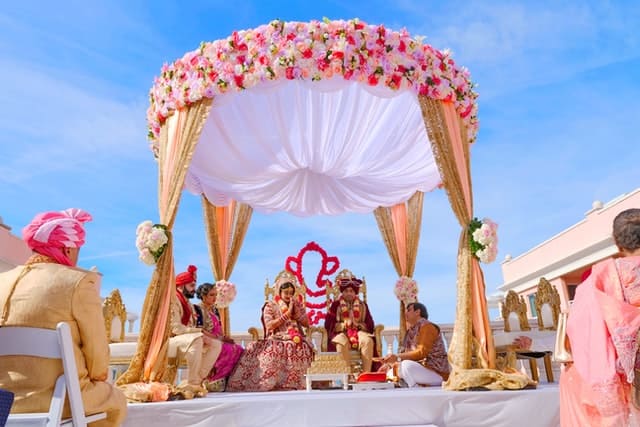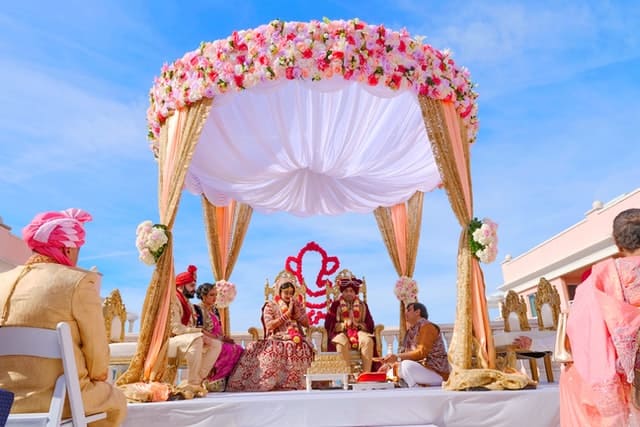 2. Coloured-Theme

Colours theme are quite common and it is often a great sight to see all members of the family wearing similar coloured sarees and jippas. Though the wedding colours may not pique the interest of the guest as prominently as your wedding saree, this theme can subtly tie up all tiny elements of the wedding together.
A mix-and-match of two colours that complement each other – Apple Green and Maroon or Yellow and Blush Pink will give a new twist to the wedding vibe. Metaphorically, contrasting colours that complement each other can be symbolised to how two different individuals are about to complement each other in harmony for the rest of their lives. This game of coloured Indian wedding themes can also be scaled up by setting one colour for Team Bride and the other for Team Groom.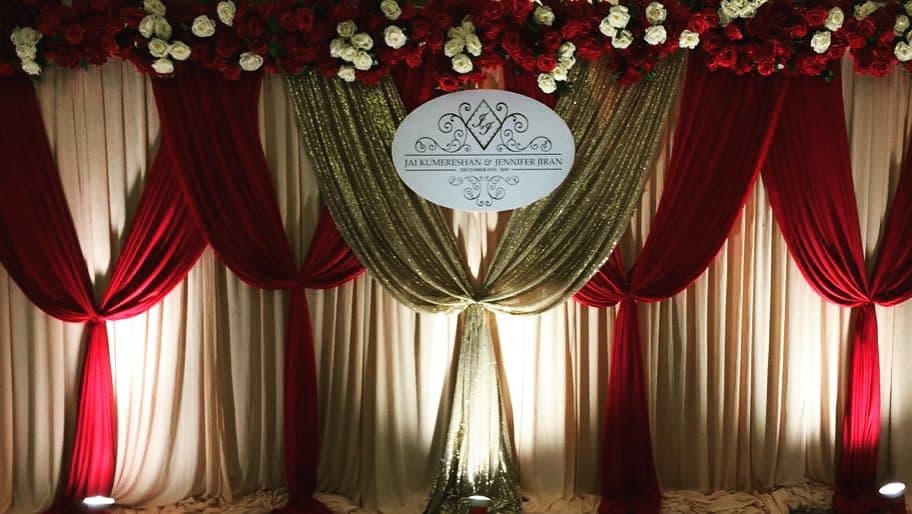 3. Royal Theme

Choosing an Indian royal theme for the wedding is really kicking the theme game up a notch. "Indian" and "Royal" are a majestic combo and they are supremely a wow factor! The Rajasthani or the Mughal culture are examples of Indian wedding themes we can adopt. The royal theme can be creatively infused through the set designs, wedding costumes, choice of food and even the wedding cards. While South Indian food is the common food served during weddings, a twist in cuisine such as Rajasthani food will definitely excite the palate of the guests.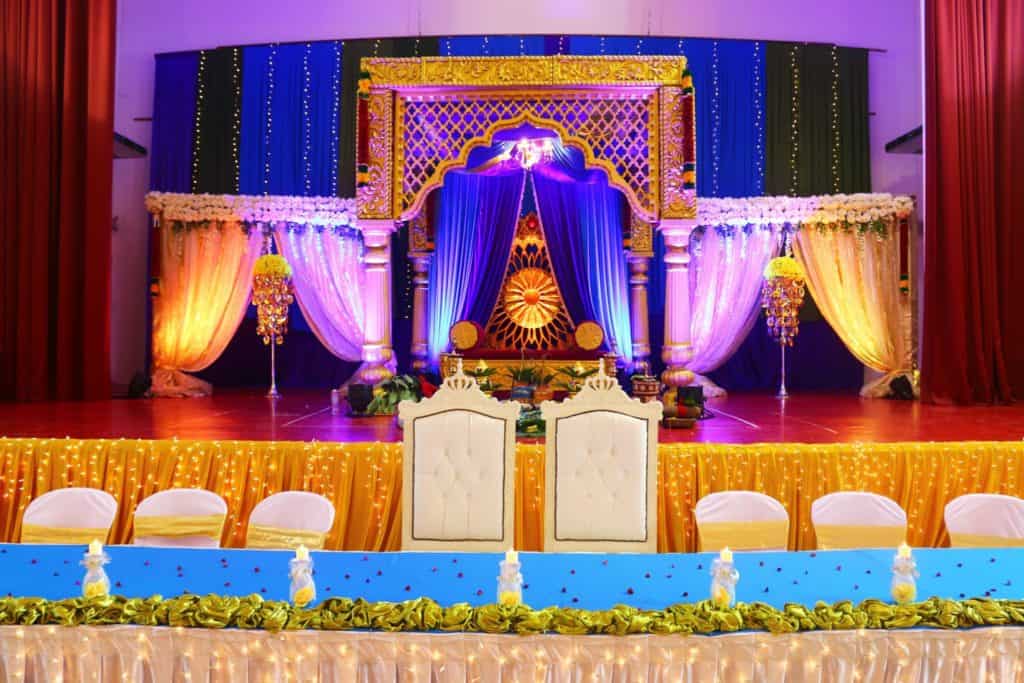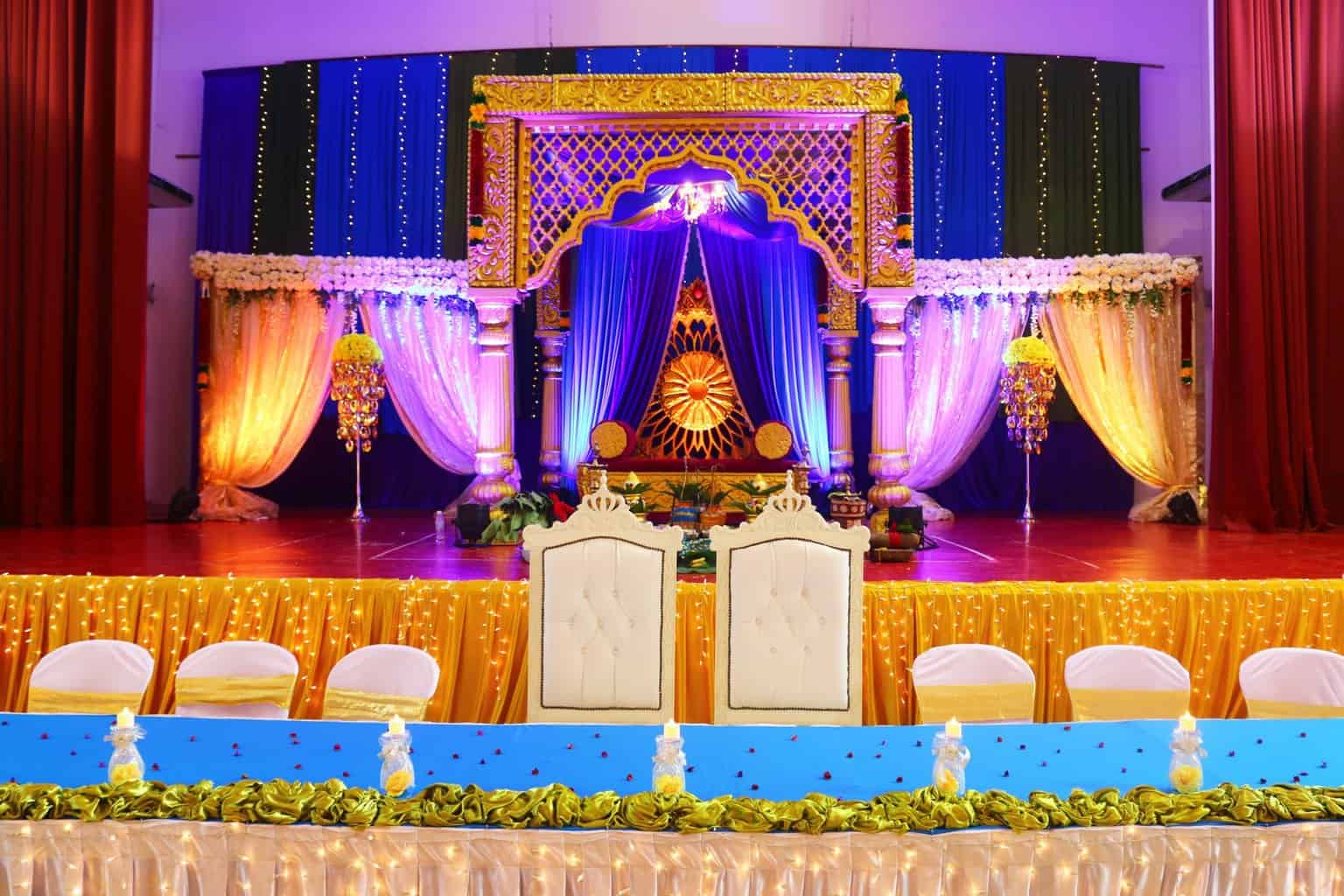 4. Cultural Theme

Though adopting themes of a new culture can be experimental, sometimes being classic and traditional speaks volumes. Brides and Grooms can pick their own culture as the theme of the wedding and allow the wedding planners to investigate the classic elements of your culture. Find out a traditional delicacy that is a unique embodiment of your culture and make them your door gift or if you happen to know a traditional dance, put up a performance! It will be enriching to display your culture to the public and nothing makes the family happier than to embrace your roots.
Choosing a wedding theme can help you to harmonise all the elements and details of the wedding. Your wedding coming soon and still clueless about what theme to choose? Choose any of the above Indian wedding themes and Voila! Enjoy your big, fat Indian wedding.