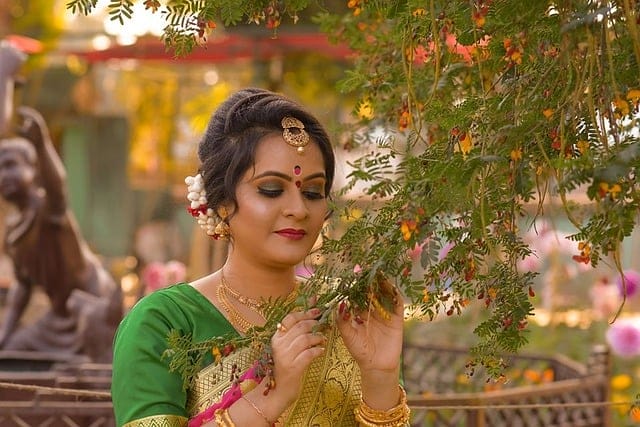 8 Bridal Hairstyle: Discover if it's the best for you.
Weddings, though is a one day occasion, are moments of love that are cherished forever. Every bride's dream for the D-Day is to make sure everything from top to toe is simply P-E-R-F-E-C-T and an amazing bridal hairstyle is a box every bride wants to tick. 
Last week we covered on places for honeymoon in Malaysia. Do check it out if you missed that. Now lets get back to your Bridal hairstyle.
Your hair is your crown. Be it a trendy bun or a classic Indian braid, you want to choose the hairstyle that flaunts you on your big event. After all, the bride should be the talk of the day. Hence, we present you these amazing hairstyles that are a must have a look before you decide on what fits you best.
Bridal Hairstyles
Buns are undoubtedly THE bridal hairstyle you want if you are going for an elegant and glamorous look. These hair-up hairstyle adorned with beautiful flowers or matching pins and jewelleries will draw all attention towards the bride. You can also get a little more creative with your hairstylist and match your hairstyle with hair curls or front braids that will give you all the glam you need. So brides, walk in with a poise and steal the show with these amazing buns.
TIP: Sleek buns will also highlight the jewellery you are adorning.
Braids adorned with flowers is a classic Indian wedding hairstyle. However, creativity and artistry does wonders so we present you four chic and modish bridal braids.
While all hairstyles may look desirable and trendy, the selected hairstyle should complement the jewellery, make up and the outfit itself. Together, they make a bride look breath-taking and enchanting. You would want to picture every moment of your big day and it is important that you look flawless and exquisite. Thus, it is advisable that you go for a try out and see if your selected hairstyle is apt and highlights you on your day.