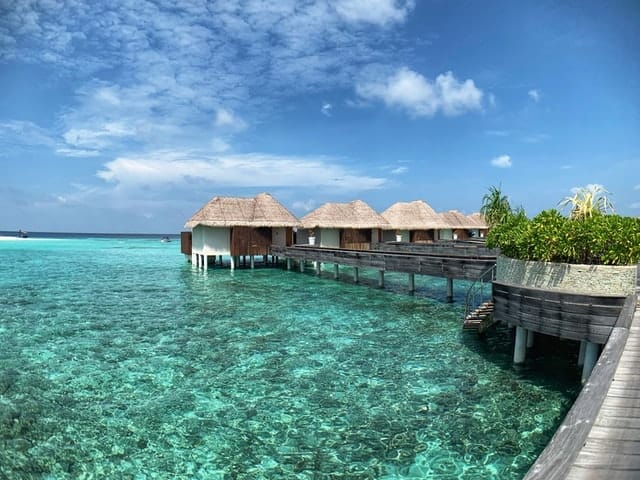 Honeymoon in Malaysia – 4 breathtaking places that will blow your mind
Honeymoons are the first romantic get-away you would have with your partners. There are many breathtaking places for honeymoon in Malaysia that you can consider. As cliché as it sounds, you would want to have the best firsts and of course your first trip together as husband and wife needs to be extremely enjoyable for the both of you. Vacations are therapeutic when you do what you love. Choosing a destination just because it is well-known and not enjoying the place even the slightest bit can lead to a major let down to your honeymoon. Hence, before you decide on your honeymoon destination ask yourself "What kind of lover are you?"
Breathtaking places for honeymoon in Malaysia:
We have packed a list of local destinations according to the personality of the couple. Unpack them as you decide on your dream destination for your honeymoon.
History lovers
Are you and your spouse ardent fans of history? Do you want to hover around ancient buildings and artefacts while linking your arms? In that case, Malacca city would be the perfect fit as your honeymoon destination. Every building in the city will shout out its story. You can spend your day touring around the rustic, history-rich city while immersing into their backstory. At night, you can have candle light dinners at the many romantic restaurants in the city. The Malacca Riverside restaurants should be your go to since they not only serve the best dishes but have the greatest ambience to dwell a little in your very own love story. Trust us, the city has its own charms.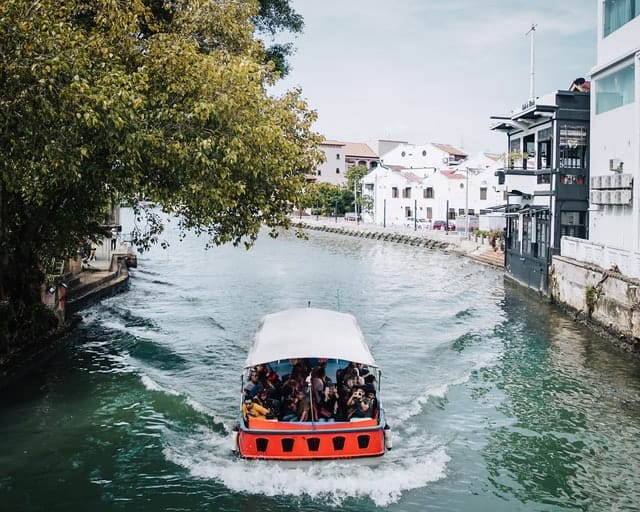 Aqua lovers
If you and your significant other love the calmness of the blue sea and cannot wait to both dive into the splash and take breezy walks in the evening, then Sipadan Island should be your dream destination. The island is located in in the Celebes Sea off the east coast of Sabah. Sipadan Island, a coral made island is one of the finest scuba-diving spots in the world. Nothing is better than diving into the fresh blue sea and taking romantic evening strolls along the beach during your romantic getaway. Scenic honeymoon indeed!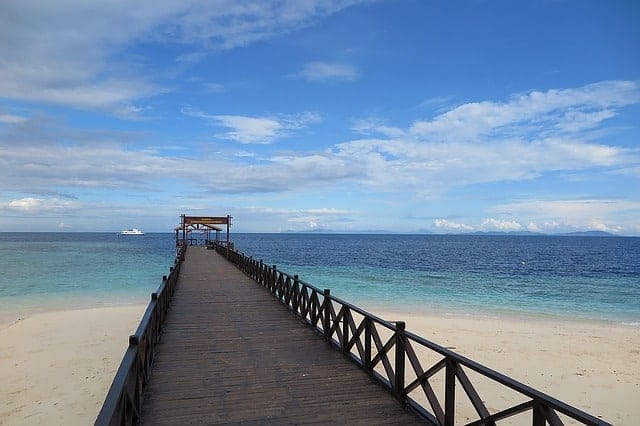 Just in case you have been to Sipadan Island or would want to extend your stay, you should not miss the Mabul Island. This local island village is situated about a 45-minute boat ride from the Semporna town jetty. The scenery is simply picturesque and the away from city island is a perfect honeymoon destination for the newly wed couples to share romantic dates. Aquaholics, grab this chance for romantic sea-ventures.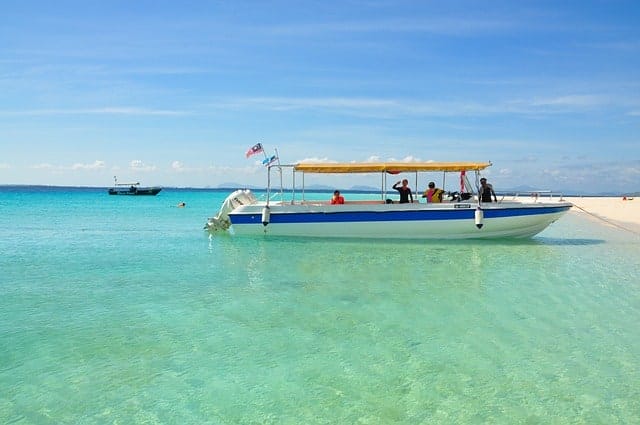 Nature lovers
Some of you may find bliss and harmony in sipping a cup of tea while losing yourselves staring at each other's eyes at the mountain valleys. For these couples, the greenery can bring tranquillity and to check all these requirements, the best honeymoon destination is the Cameron Highlands. Cameron Highlands is the very destination you want to choose if you want to escape the heat and fall in love with the nature while kick starting your marriage. The undulating ribbon of striking green tea fields can heal your sore eyes at one glance and your pictures can definitely be Instagram worthy!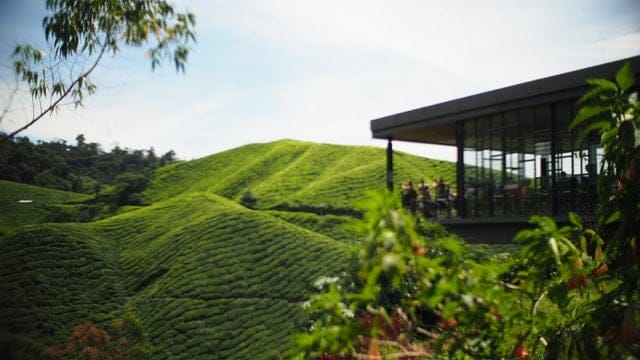 Adventure lovers
Are you an adventurous duo that would find romance even in an action-packed scene? There are many adventurous places for honeymoon in Malaysia. One of the aptest honeymoon destinations for any adventure-seeking couple is the Langkawi Island, Kedah. Langkawi is well known for its tourist places. Recently, a number of adventurous activities are also available at this paradise island which can make your honeymoon a tad bit more memorable.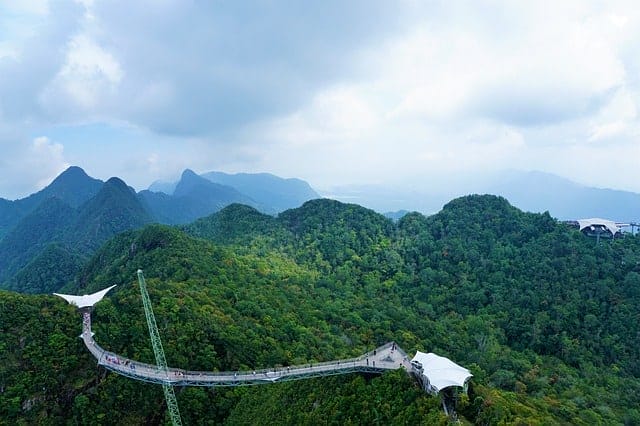 Envelope yourself in the gorgeous nature river views, stunning mountains, local village houses, and tropical jungles with a thrilling adventure ride on ATVs. Book your slots at Klook.com.
Moreover, the island also offers a Go-Kart track perfect for adrenaline-packed Go-Kart racing with your loved ones. The Morac Adventure Park provides an experience of a lifetime for you and your loved ones.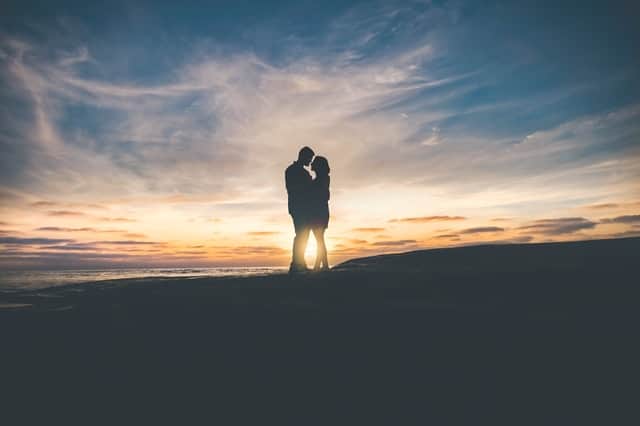 For newly-wed couples, love is in the air and romance is in their breaths. A honeymoon could be the first step in keeping your relationship healthy and alive. You definitely want to relish your honeymoon trip. Hence, invest some time to really figure out how you and your better half would want to spend your cosy times together and move forward from there. Playing your honeymoon in Malaysia would also be the smartest and safety way during this pandemic.
Thats all for our weekly blog post. If you missed out the previous one, feel free to check out the latest features that we have added on Wedding Beats 3.0